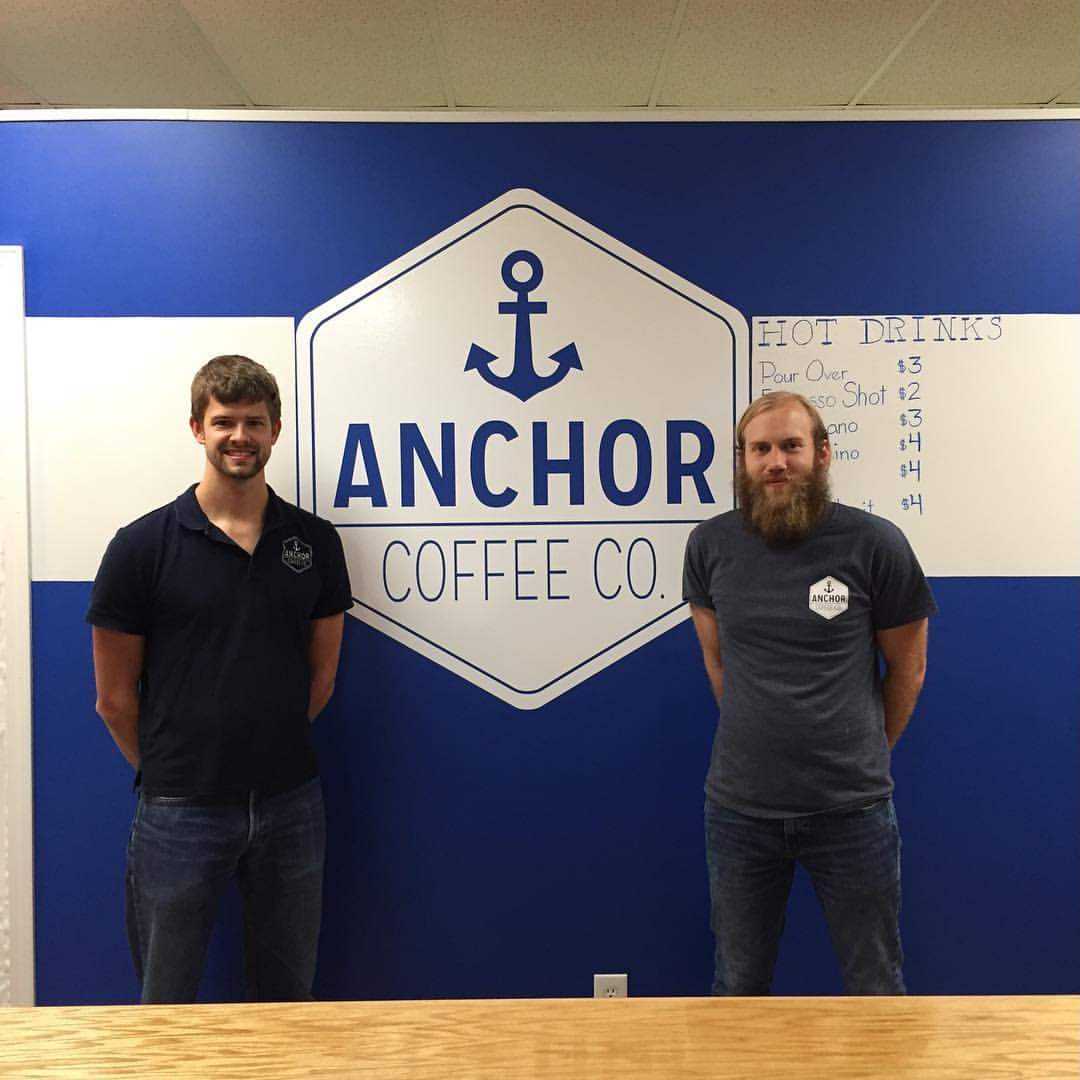 Beginning in 2014 Gregory Brady and Nathanial Griffin formed the framework that would evolve into Anchor Coffee Co. Together they formulated a business plan and began experimenting with roasting green coffee in a stove top popcorn popper, and went on to start a small cafe in a street level basement that later became a chop shop.
Our Story
Anchor Coffee Co. started as an idea that developed over a dedication to connecting coffee producers from around the world to consumers in our back yard.
"We cultivate a comfortable space for life to happen"
We do this by:
Creating opportunities for a more sustainable future in coffee for everyone across the value chain.
Showcasing the quality and unique properties of specialty coffee in an approachable way.
Fostering a community of passionate coffee lovers that truly know the story of coffee.
Two cafes, multiple wholesale accounts and thousands of pounds coffee later, Anchor Coffee Co. is still pushing the boundaries of coffee in North Wilkesboro, Winston Salem, and beyond.
People
Our cafes are the center of our company, showcasing the coffees that we roast and source, and our people that make up the organization are the heart beat. We strive to put people first, and desire to develop a new generation of coffee professionals across all categories in coffee.
Sourcing
We pride ourselves on connecting beautiful coffees from around the world to our customers, promoting close, direct relationships with producers, who in many cases are not just suppliers, but our good friends!
Roasting
We roast in a way to showcase quality and unique flavors of the coffees that we source, while honoring the hard work and experience of the producers that we partner with. Together we offer only the best quality to the end user in an approachable but creative way.
Coffee is a world of many incredible expressions, and we believe ours is something incredible! We are firm believers in the power of community that coffee can create. How will you #findyouranchor.
Order today and see what all the fuss is about!